The Russian Arctic: Between Wrangel & Chukotka
on Le Boreal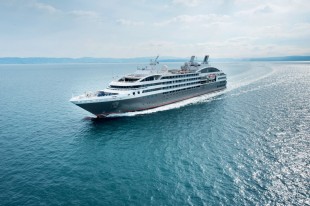 FLIGHT SEATTLE/NOME + TRANSFERS + FLIGHT NOME/SEATTLE
Embark with Ponant aboard Le Boréal for an unforgettable expedition cruise to discover the wonders of Russian High Arctic.
Over 13 days, cruising between Russia and Alaska, you will have the chance to sail in the Bering Strait and discover extraordinary landscapes combining taiga and tundra dotted with the ephemeral flowers that bloom during the Arctic summer.
This is also a wonderful region for wildlife observation. Listed with UNESCO, the nature reserve on Wrangel Island is a unique ecosystem where the greatest biodiversity in the Arctic can be found. It is home to a large population of walruses, countless sea birds, and of course the lord of the Arctic: the polar bear.
Le Boréal will then make its way along Chukotka. Located between the Chukchi Sea and the Bering Sea, it is one of the most remote parts of the world. In this region where the tundra landscapes display myriad colours in the summertime, the Chukchi, a now sedentary people, continue to live from hunting and fishing.
At the end of your cruise, you will disembark in the city of Nome.
We are privileged guests in these extreme lands where we are at the mercy of weather and ice conditions. The itinerary, landings on certain sites and the observation of certain wildlife cannot be guaranteed. They vary from day to day, making each PONANT cruise a unique experience. The Captain and the Expedition Leader will make every effort to ensure that your experience is as rich as possible, while complying with the safety rules and instructions imposed by the AECO.
Visits to Wrangel Island are subject to permission being granted by the Russian authorities. This port of calls can only be confirmed once this authorisation has been received, six months before the cruise departure date.

Why choose Ponant ?
A French crew, expertise, attentive service, fine dining and more. Within a fully 5 star setting, we take you to discover exceptional destinations while offering you a travel experience that is both authentic and high end.
Travelling the French way
As the only cruise company sailing under the French flag, PONANT is an exponent for the French way of life across every sea on the globe. On board, this is translated through ex
...
Superior Stateroom Cat.SP3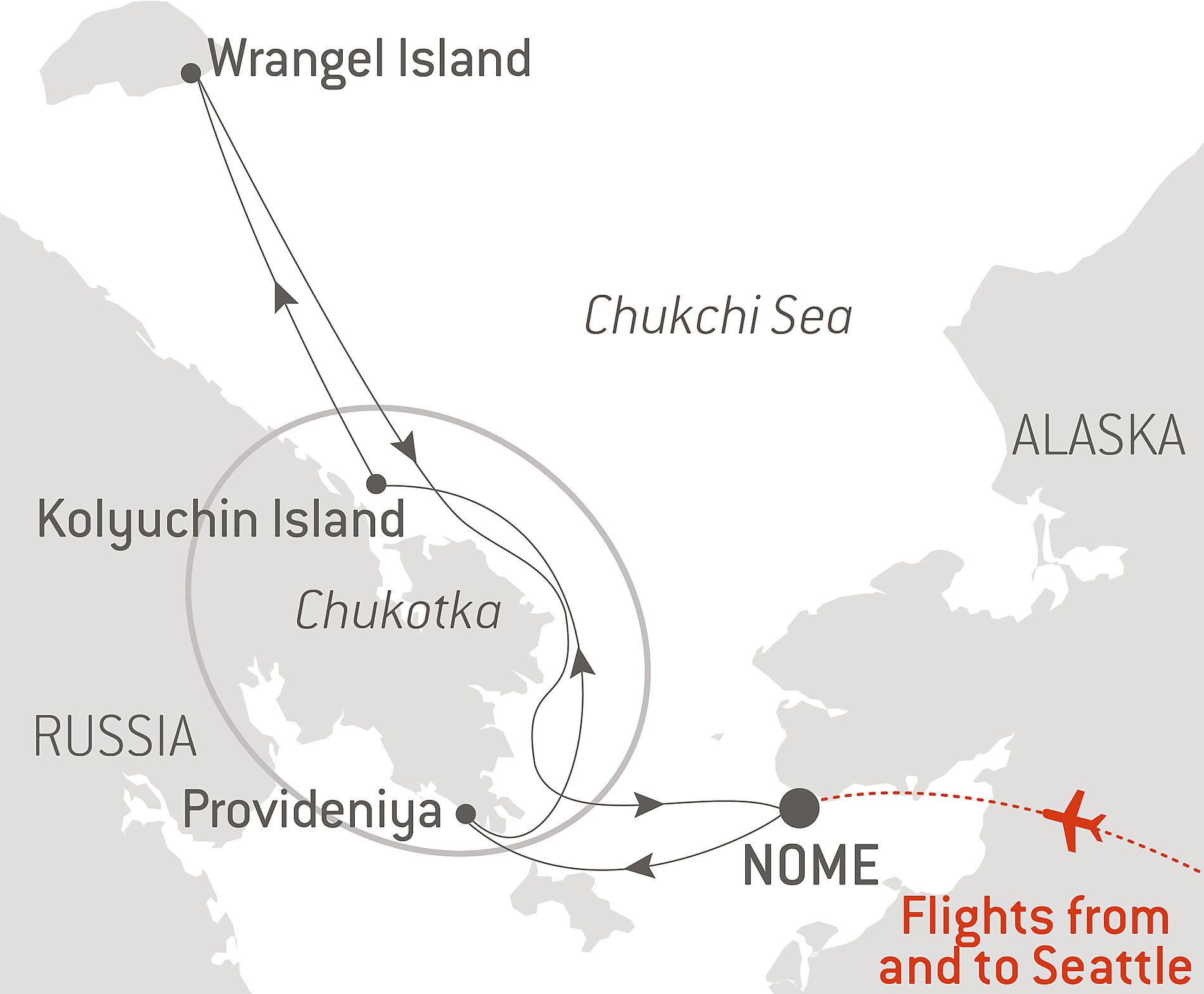 | Day | Port | Arrive | Depart |
| --- | --- | --- | --- |
| 1 | Nome, Alaska | | 6:00 PM |
| 2 | Crossing The International Date Line | | |
| 3 | At Sea | | |
| 4 | Provideniya | | |
| 5 | Chukotka | | |
| 6 | Kolyuchin Island | | |
| 7 | Wrangel Island Reserve | | |
| 8 | Wrangel Island Reserve | | |
| 9 | Wrangel Island Reserve | | |
| 10 | At Sea | | |
| 11 | Chukotka | | |
| 12 | At Sea | | |
| 12 | Crossing The International Date Line | | |
| 13 | Nome, Alaska | 7:00 AM | |